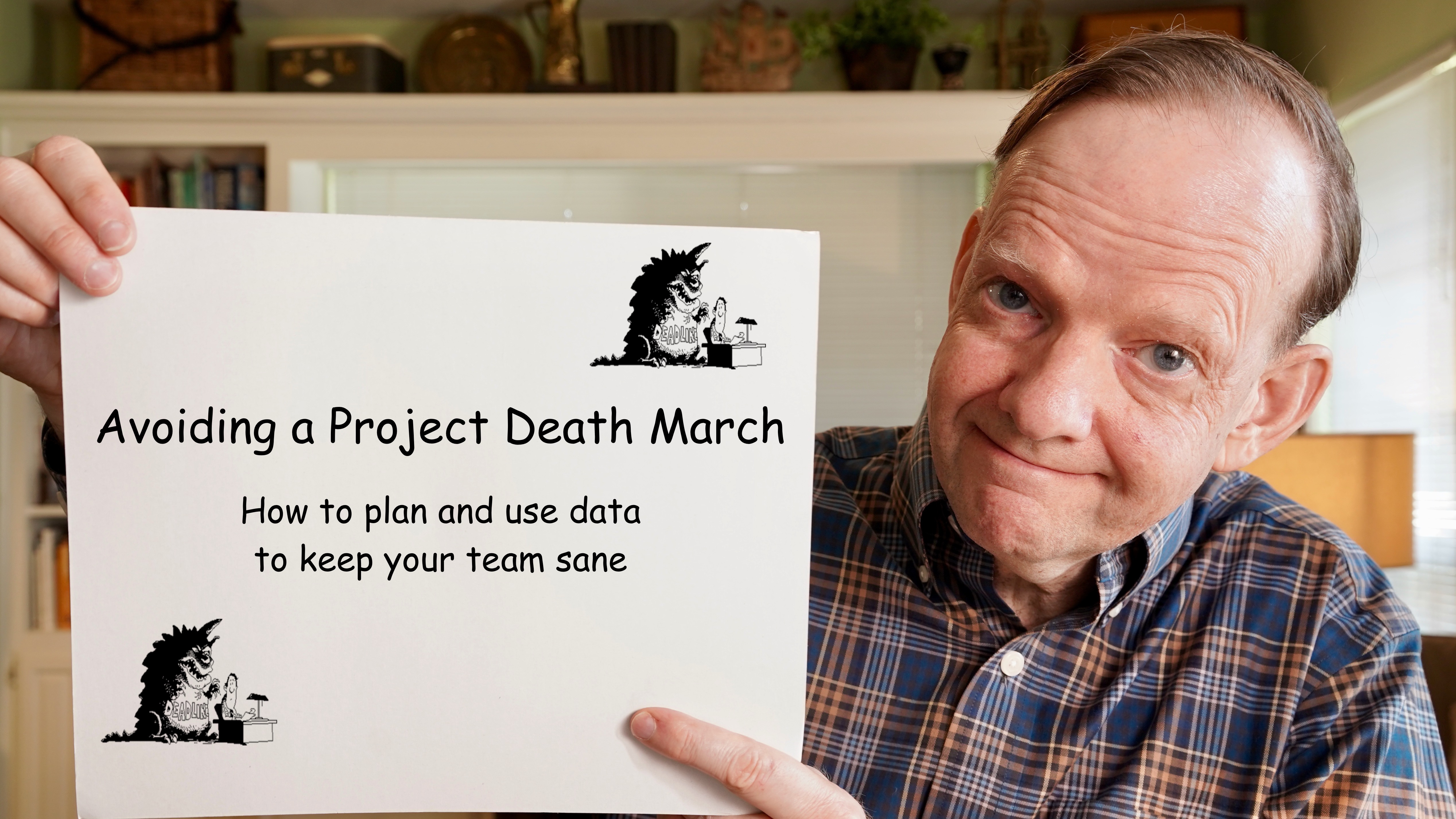 Neil Potter is a co-founder of The Process Group, a company formed in 1990 that consults on project management, process improvement, and engineering practices.


Why Take This Class?

A death march is when project staff members believe the project is destined for failure, or that it requires a stretch of unsustainable effort to achieve any success.

Death marches are not necessary to get work done. With some data and a couple of easy negotiation skills, a project can avoid a death march and still keep management and stakeholders happy. 

After this two-hour class, you will know:
The common causes of death marches
How to develop data and options used in negotiation
A simple negotiation approach to address the concerns of customers and managers
How to manage project scope changes